Spoon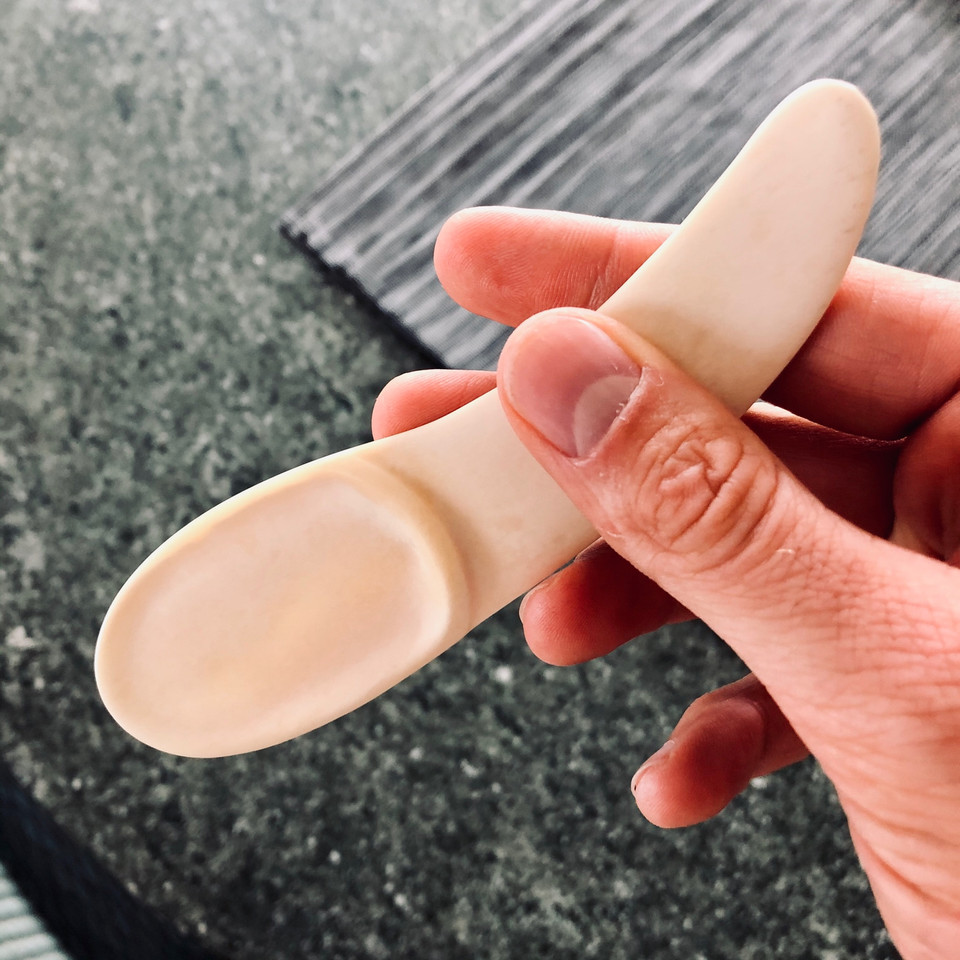 1st of June 2020
This spoon was made for me by @simon.pouly (@rootsspoons). ⁠ Bone is a super-strong, as anyone knows that has done some bone carving. So this bone will be with me for a long time. It directly became "my spoon". And I barely touch a different one anymore. It is always with me and it is wonderful to eat from a sign of our friendship, Simon. ⁠
In a world of industrially produced everything-the-sameness, these are glimpses into an old world. Like in the old sagas where things have names because they are so unique. ⁠
I don't need lots of spoons made all looking the same, without human touch. ⁠ This one is enough. And it travels with me wherever I go.⁠ ⁠
Joseph Bartz