The Journey of Self-Responsibility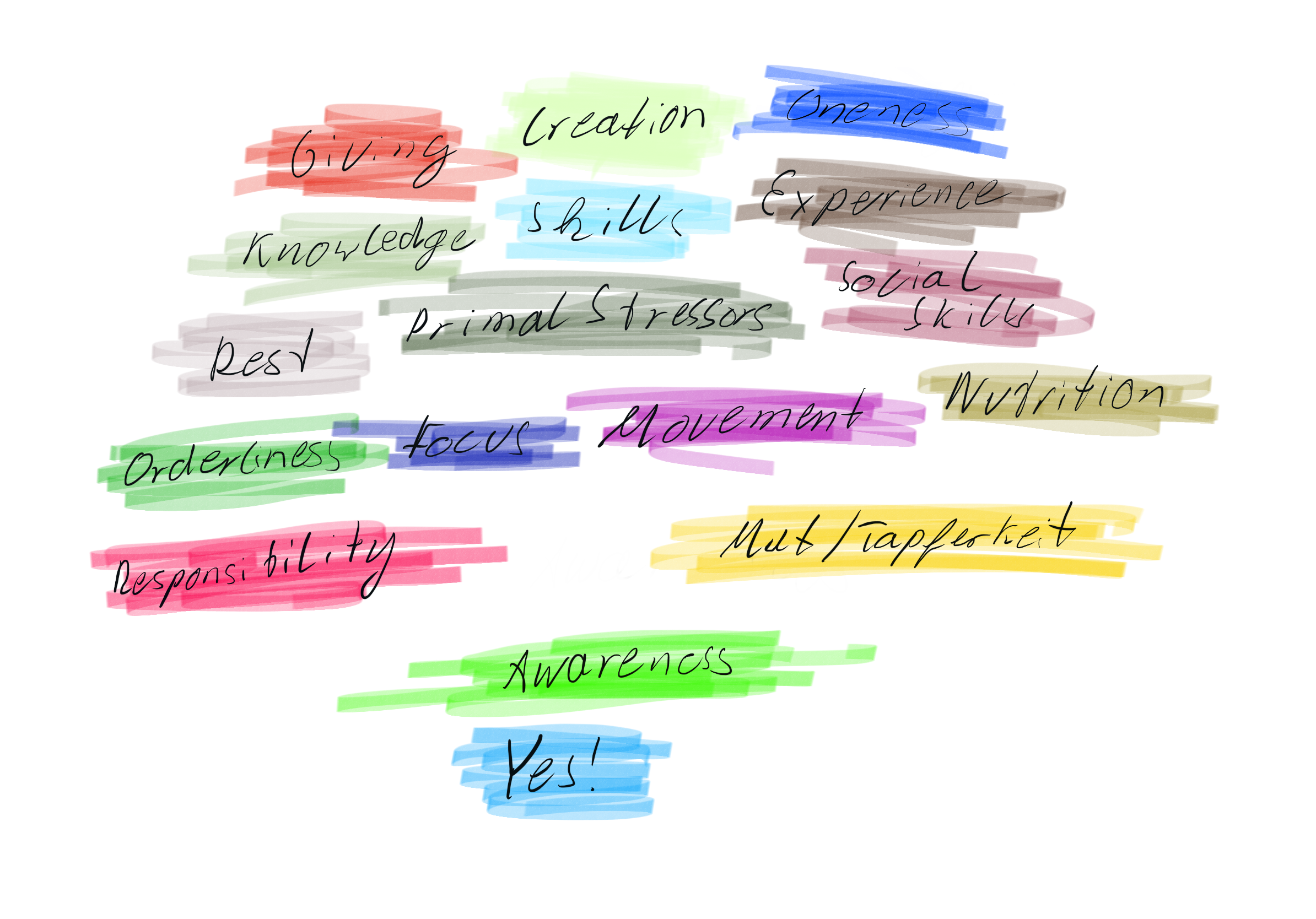 This course is about taking matters into your own hands.
You will learn to look at your life through the perspective of the Lebenspraxis. With the support of Joseph, his Team and like-minded people we will focus on building the resources and actions necessary for you to take responsibility for the things you want in life.
Our work is not about shouting and telling people about hard work and success etc.
We approach things in a less polluted way.
This is not an approach for robots.
But for humans.
With our approach we help people to look at what they are doing "one-step-at-a-time". We support you to understand what are subjects to work on and ways to consider.
This is serious work.
We believe in people and their ability to take matters into their own hands. To take responsibility.
In a world where the internet is shouting in your face for constant attention, where hastiness and stress are the norm and everyone constantly feels like they have no time for anything, we calm down and create with you a space of being and presence.
We see the "Lebenspraxis" as a journey to live what we consider the heights of the human existence: creation, giving and oneness.
Our approach starts at the very base. With topics like state of mind, awareness, orderliness, movement and nutrition and is building the path from there.
The Lebenspraxis is an act of courage.
Do you want to take the steps on your OWN path?
Do you want to listen to what you are doing in this world?
Join us in the Journey.
How is it applied?
This course is based on principles of the Lebenspraxis.
Our departure point of the Journey is the development of Focus.
Your will is nothing without Focus. From Focus it starts. From there we go on the path.
We offer a free 1h introduction into this course as a group call on Zoom.
Just sign-up to our free Newsletter and you will receive the link 24h before the next Introduction Zoom Call.
Next free Online-Introduction:
13th of August
19:00 CET

How does this course work?
• Regular personal communication (calls and messages) with Joseph.
• 3x 60-90min Online-Class per month about the Lebenspraxis-Approach with Group Reflection on the Journey (with recordings if you cannot attend).
• Personalised tasks and work based on what the next important step is for you.
• Group calls are in English, personalised calls can also be in German.
How much time do I need to devote?
Some things that we will propose to you will actually free up time for you or are done integrated into your daily life! But you should be able to commit a minimum of 3h per week for the course. Devoting more is definitely possible. We will propose tasks for you according to the time you want to devote, but also make personal suggestions about time devotion.
Cost 750€ for 3 Months
You book 3 months at a time. How long the Journey with us takes? That depends. Consider 12 months as a median. Things are not done in a matter of seconds here, but evolving through time. Let go of your hastiness.
Every 3 months you can enter the Journey.
In order to take part in The Journey you have to be a club member (30€/month) on our Patreon page, as we use Patreon to share information with our community. Therefore you pay less via the buy button but have to sign up for the Patreon Club Membership.
Next start:
30th of August
Book your spot to start the Journey on the 30th of August.