The School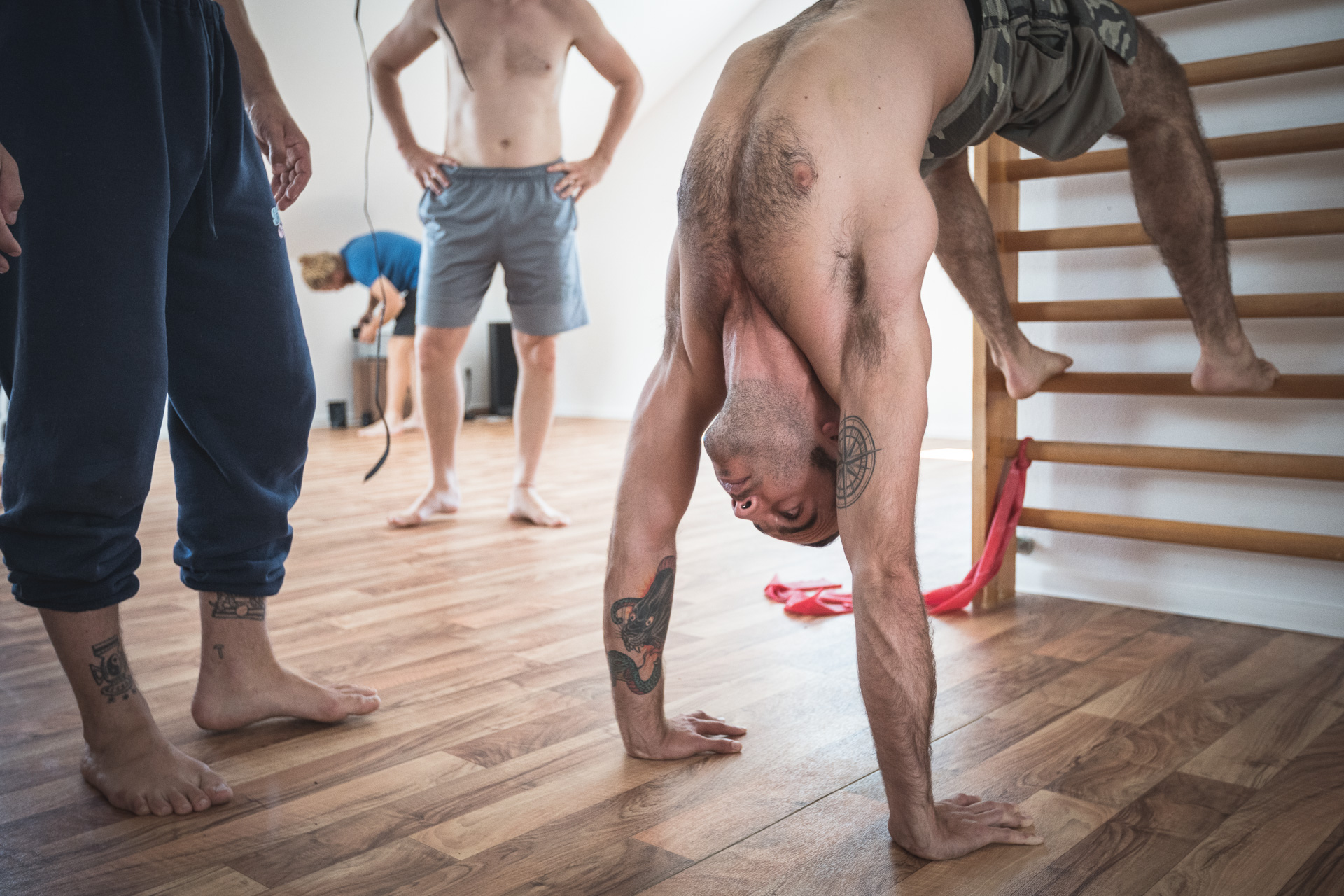 Foto: Andy Day
Join our E-Mail Newsletter to stay up to date and receive valuable information.
Our school is a place of doing and doing nothing.
A place of philosophy where we live our physical and cognitive practice. Everything is here. Training room, equipment, garden, tools, bed rooms, kitchen, forests and rivers in the area.
This is a place to stay.
A place of slowness.
In the school we have several rooms for people who want to stay and sleep in the school. Days, weeks, months...
From Monday to Friday we practice every morning as well as most afternoons. In addition to that students regularly join the Berlin Group Classes. Weekends are often more quiet and open.
Our topics change throughout the year and include all of our practice. Movement, Nature, Crafting, Cognition, Philosophy.
Short and long term stays are possible.
Participation is possible with or without overnight stay.
The school's curriculum is related to the seasons and is adapted to the students. The open mind of the student is fundamental. Whoever comes with too clear ideas and narrow-mindedness is wrong here. Out of openness comes the insight.
Our school is generally open to everyone. Previous experience is not necessary.
Please contact us for the exact duration of your stay.
A spontaneous extension of your stay is possible, and a spontaneous extension with accommodation is possible if space is available.
Meals are not included in the price, the students take care of their food.
Two people stay in a bed room.
Supermarkets are available in the surrounding area. In the school everything is available for a carefree stay: fully equipped kitchen, washing machine, towels, bedding etc.
The prices below are a guideline and depend on the exact dates (times when an Intensive runs cost a little more etc.)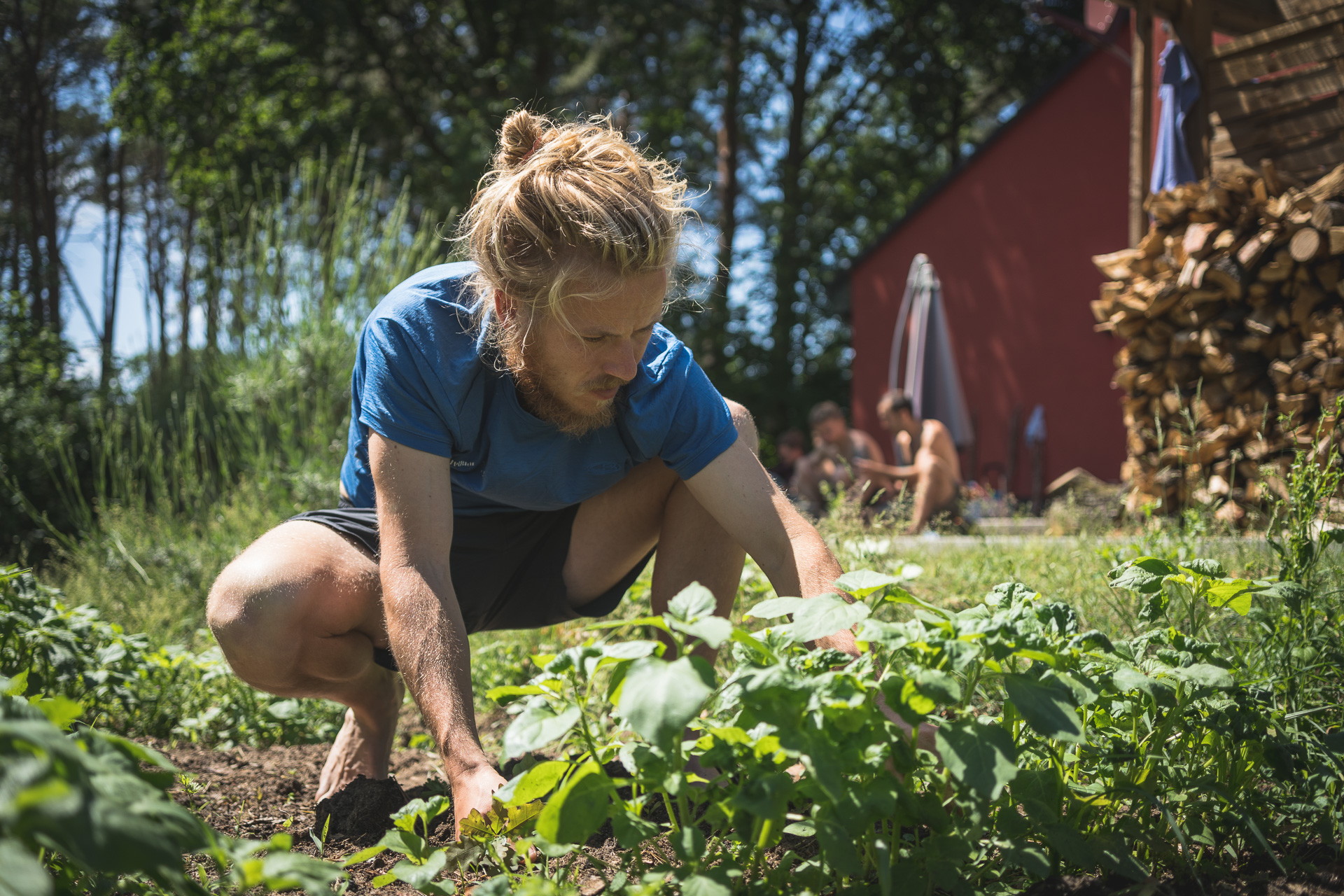 Our prices:
Day:
Training: 50,00€
Training + Accommodation: 80,00€
Week:
Training: 200,00€
Training + Accommodation: 350€
Month:
Training: 500,00€
Training + Accommodation: 900,00€
From 3rd month:
Training: 400,00€
Training + Accommodation: 750,00€
Address:
Brückenstraße 17,
15732 Schulzendorf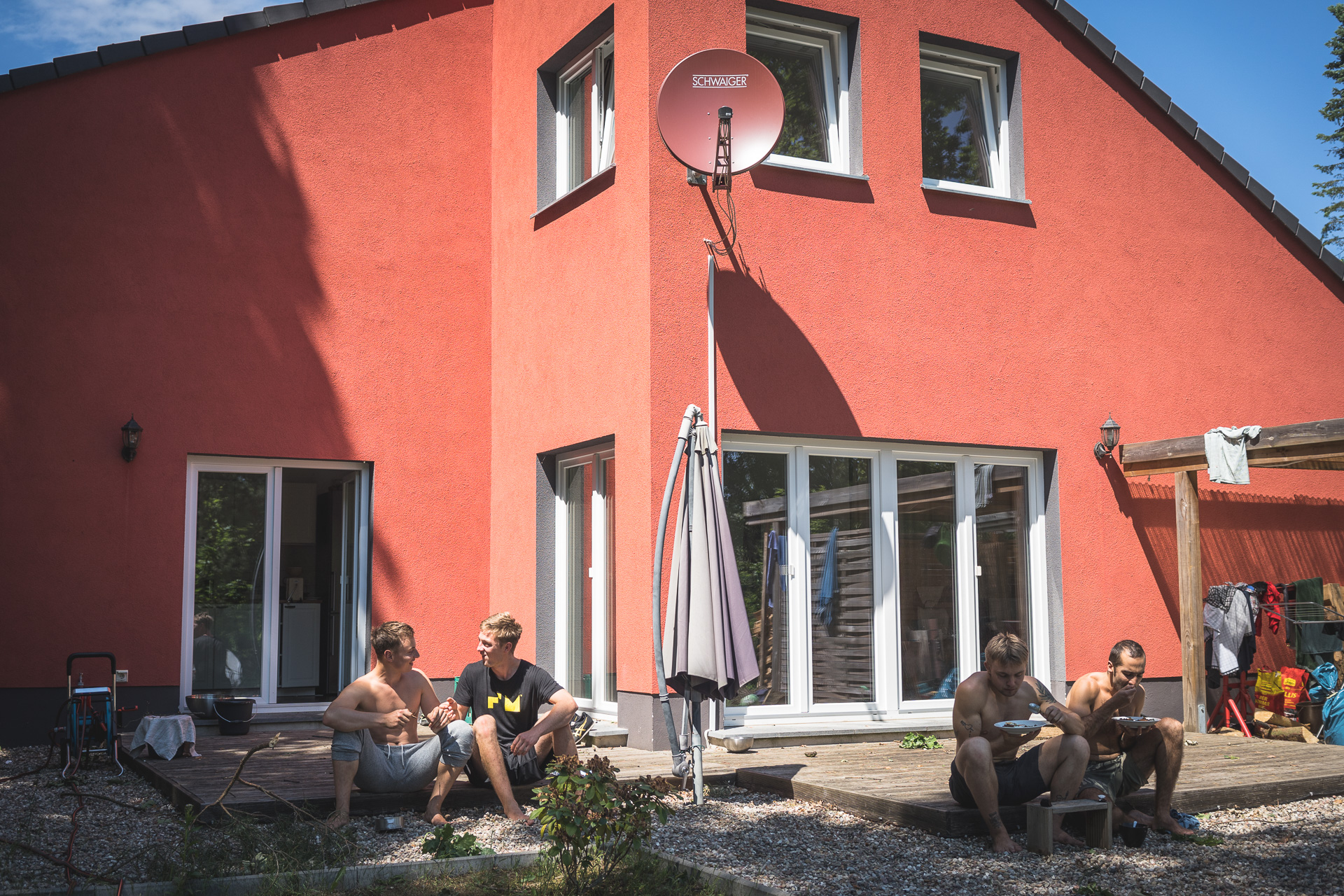 Photos: Andy Day