Communication and Movement - Workshop June 2023
6-day Workshop "Communication & Movement" June 2023

6th June to 11th June
Start: Tuesday 10AM
End: Sunday 3PM
Prices: 750€/500€
For this intensive, the reduced price applies to all who are active participants of our coaching. In this case please write us to anmeldung@josephbartz.de.
This workshop has two main topics: Communication and Movement.
Movement

In the "Movement" part, Joseph teaches principles, ideas and methods of movement with one person or in group, exploring cooperation and "friendly" competition.
Contents are:
- Partner work for healing, relaxation and strength training.
- Games for reaction training.
- Partner work from the martial arts as a basis for boxing and wrestling.
- Partner work from dance.
- Group games.
- Steh Geh, my biggest open secret.
- Tactics and strategy.
- Discussions and reflections.
- How do I play well?
- What is Homo Ludens?
- How do I listen?
Communication

The Communication taught in the workshop consists of two parts:
Non-Violent Communication
- The art of observations, separating what happened from interpretations
- Taking responsibility for our feelings
- Deepening into needs
- Principles in making requests
- Practicing and refining empathy
- Vulnerable honesty
- Waves in dialogue
- Healing the hurt between us
- Empathising with demand energy
- The guilt process
- Tilting towards speaking with myself compassionately
Logical Argumentation
Joseph will teach the basics of logical argumentation and do practice sessions with the participants to train the ability to discuss and argue properly.
Teachers

Joseph Bartz
Movement, Logical Argumentation
Laura Sol
Non-Violent Communication
Laura Sol is an Artist, Designer, Communicator and Mover. She has explored various endeavours of movement like dancing, contact improv, and general physical preparation.
Laura is trained in the Art of Non-Violent Communication.
If you have any questions, please write us at anmeldung@josephbartz.de.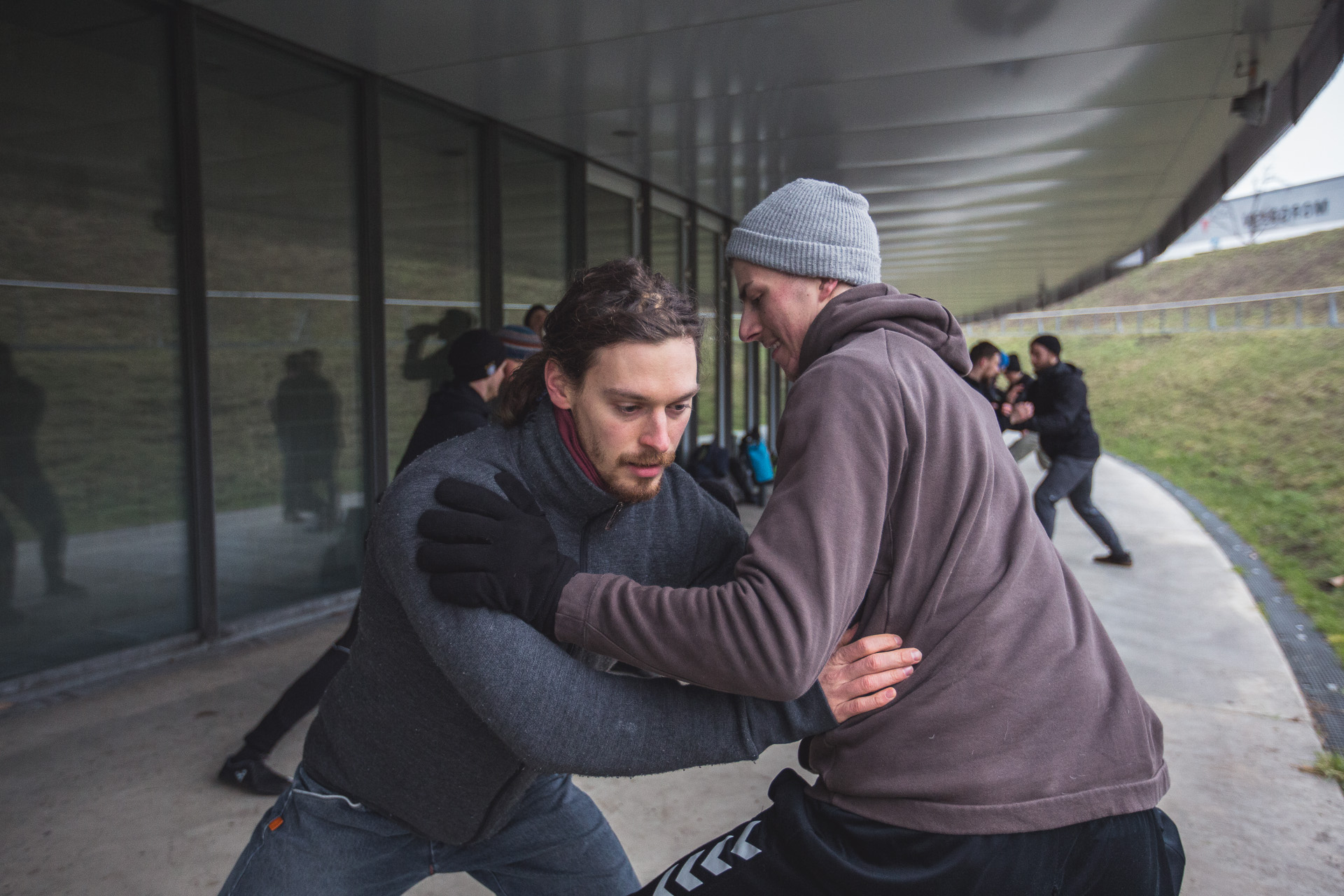 Foto: Andy Day