Dancing/Fighting/Locomotion/Crafting - Workshop June 2023
6-day Workshop "Dancing/Fighting/Locomotion/Crafting" in June 2023

20th to 25th of June
Start: Tuesday 10AM
End: Sunday 3PM
Prices: 900€/600€
For this intensive, the reduced price applies to all who are active participants of our coaching. In this case please write us at anmeldung@josephbartz.de.
DFLC
The workshop Dancing, Fighting, Locomotion, Crafting (DFLC) teaches the diversity of our movement practice. DFLC gets us to the specific, the applicable, the truth. In this workshop we practice consistently in different movement disciplines and work specifically on skills. Thus the DFLC represents the hierarchically highest part of our physical practice: the movement practice.
DFLC stands for the original aspects of human movement. Questions that we have always been asked from the world.
DFLC means being in this world.
The workshop is open for all levels and the level will be adjusted to the individuals.
If you have any questions, please write us at anmeldung@josephbartz.de.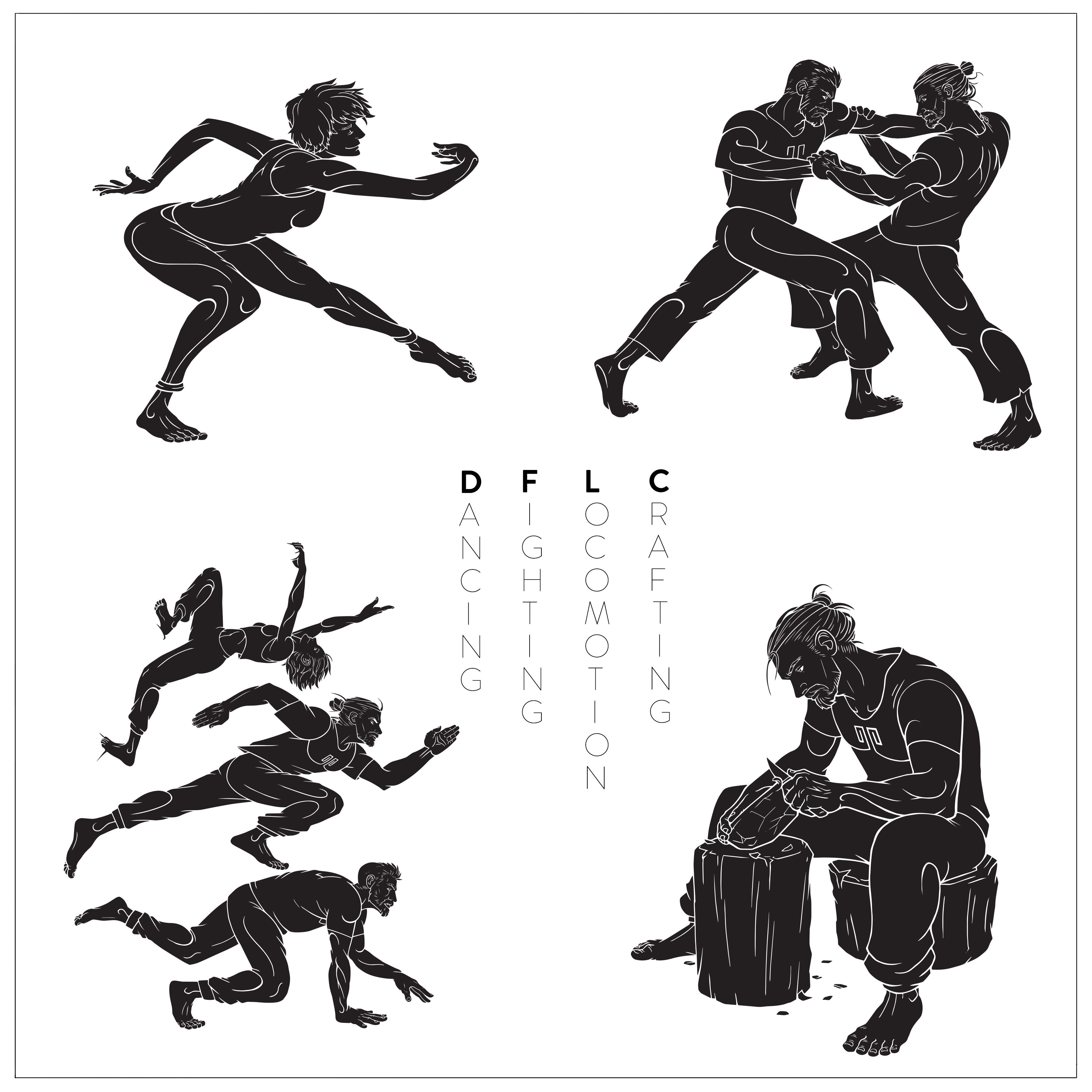 Art: Leroy Steinmann.