"Dance, Exuberance and Coordination" - Workshop November 2022
3-day Workshop "Dance, Exuberance and Coordination" in November 2022

18th to 20th November
Start: Friday 08:00am
End: Sunday 03:00pm
Price: 350€
Dance, Exuberance and Coordination
Exuberance is a way of expressing our life energy.
Many animals can be observed moving without any practical reason. It is their exuberance that makes them move. Very likely this exuberance is the origin of dancing. Of the tribal dance around the fire. The occasion where we bring the energy inside of us to the outside.
The exuberance can be expressed in many forms, such as through jumping, running, falling, throwing, going up and down, going off-road, climbing or crawling. In this workshop we will work on the exuberance through dancing.
Here are some of the topics we will cover:

- harnessing energy
- elastic forces: bouncing and jumping
- the small dance
- coordination patterns
Exuberance teaches us about celebrating life, our abundance of energy, our life force. And through expressing it, all of these are also provided to you. Specific adaptions to imposed demands: If you move exuberantly, you become exuberant.
This workshop will be taught by Joseph and Mariana.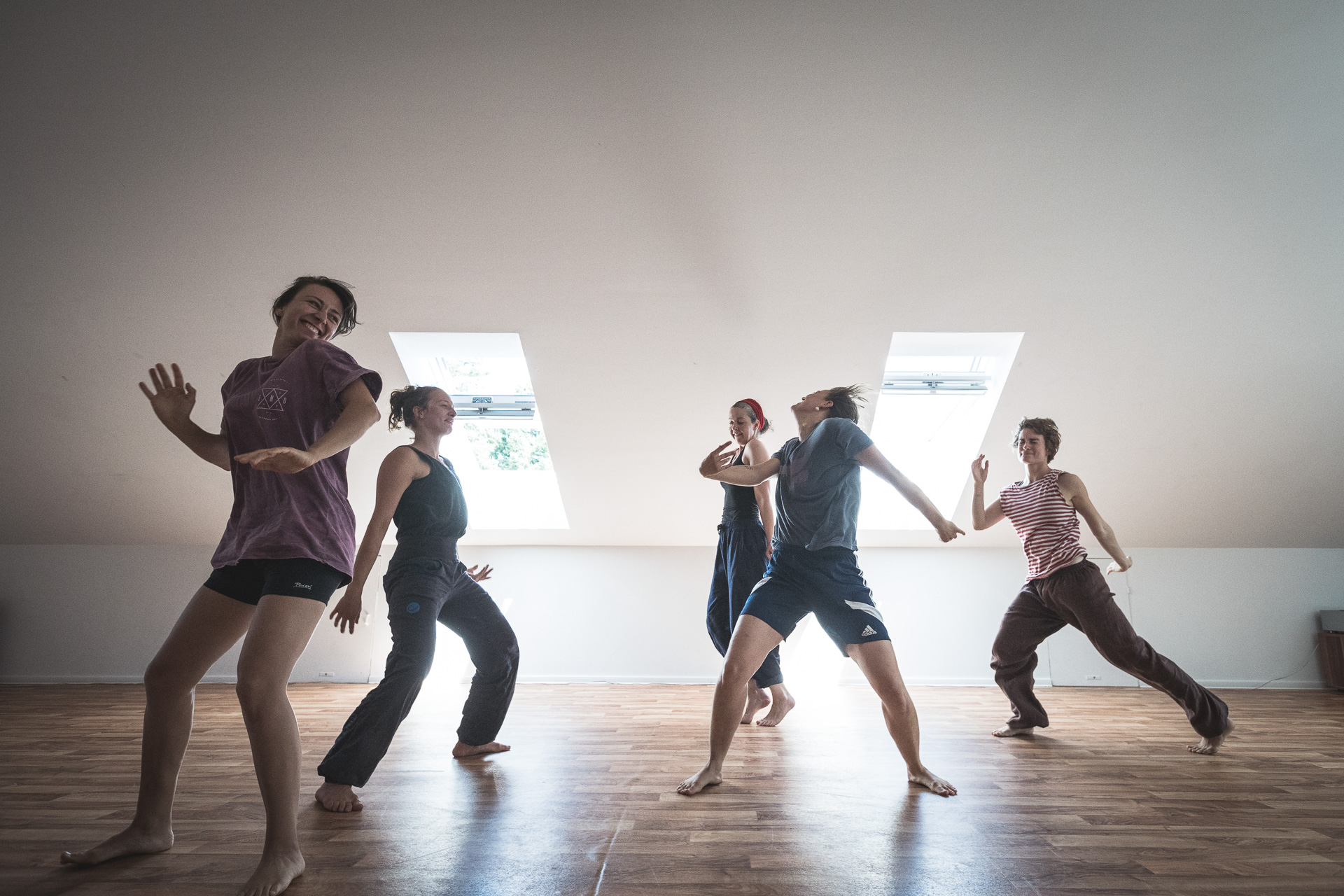 Foto: Andy Day