Dancing/Fighting/Locomotion/Crafting - Workshop June 2022
6 Day Workshop "Dancing/Fighting/Locomotion/Crafting" in June 2022

14th to 19th of June
Start: Tuesday 8am
End: Sunday 3pm
Price: 700€
DFLC
The workshop Dancing, Fighting, Locomotion, Crafting (DFLC) teaches the diversity of our movement practice. DFLC gets us to the specific, the applicable, the truth. In this workshop we practice consistently in different movement disciplines and work specifically on skills. Thus the DFLC represents the hierarchically highest part of our physical practice: the movement practice.
DFLC stands for the original aspects of human movement. Questions that we have always been asked from the world.
DFLC means being in this world.
The workshop is open for all levels and the level will be adjusted to the individuals.
Watch our introductory video on the structure of our physical practice to get to know more:
Overview Physical Practice
Teachers
The DFLC is taught by three different teachers, all specialists in their field:
Locomotion:
Joseph Bartz

Moving through our environment with techniques of jumping, climbing, balancing and vaulting will be the core of this aspect. Making the world your own again, developing other eyes, that is the goal of this practice.
Crafting:
Joseph Bartz and Simon Pouly

In this workshop we work with the material wood. Simon and Joseph offer different possibilities. Simon is a passionate wood and bone carver, specialised in spoons. Joseph introduces different wood connections and various tools.
Dancing:
Mariana Hilgert

Mariana is an enthusiastic and energetic dancer and part of the Joseph Bartz team. She started dancing as a young child back in her home country Brazil. Her background as a perfomer and teacher mainly includes urban dances (including hip hop, house, dancehall), traditional African dances from Guiné and Afro-Brazilian dances. Mariana wrote her PhD thesis on dancing in public spaces and has been leading the project The Raaah! for 3 years, which focuses on the creative aspects of movement.
In this workshop we will work on the following topics:
- the inner representation of dance
- the unspectacular dance
- dance triggers and how they can affect the dance alone and with others
- experiencing and discussing groove, presence, energy, roda (circle)
Fighting:
Simon Pouly

Simon has been practicing Brazilian Jiu Jitsu for over 10 years. His first teacher was John Will in Australia, black belt under Rigan Machado. After 5 years of training and with a purple belt in his backpack Simon came to Germany and has been training and teaching in Hamburg ever since. Until 2015 at Ground Fighters, then at Nexus Fighter Academy, led by Ana Yagues. Simon was graduated black belt in 2018 by Ana Yagues and her teacher Ezekiel Zayas. Simon and Joseph have known each other for many years and the holistic practice of movement flows directly into Simon's understanding of BJJ. In this workshop Simon will teach BJJ in a different way than most people are used to: more principle- and experience-based than techniques and sequences. This kind of teaching creates a deeper understanding and more autonomy for the practitioner than is the case with classical teaching. Simon will build the BJJ in such a way that even complete beginners without any grappling experience will find a clear and easy entry.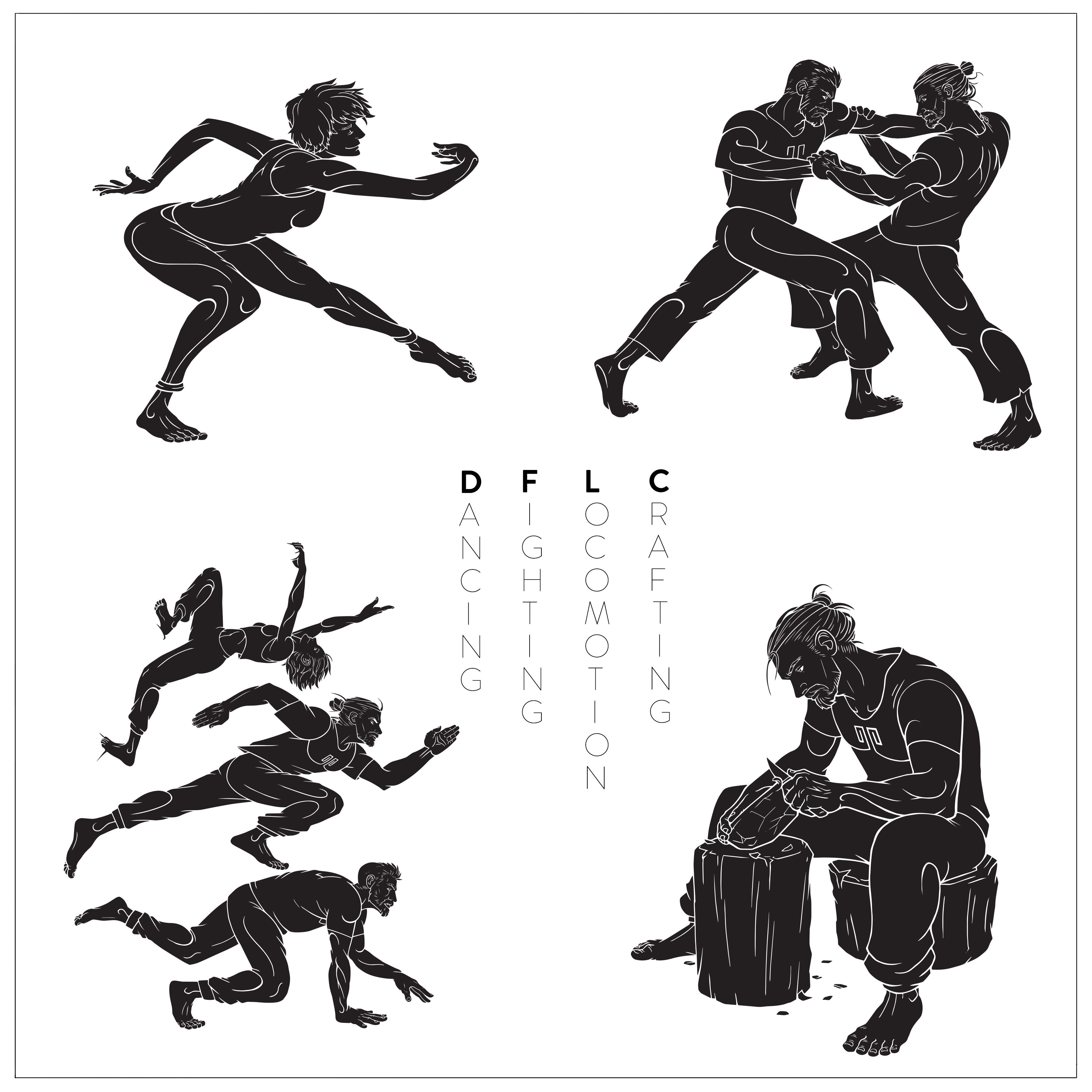 Art: Leroy Steinmann.