Movement Basics - Workshop December 2022 in Berlin
3 Day Workshop "Movement Basics" in December 2022 in Berlin

9th to 11th of December
Start: Friday 10:00 am
End: Sunday 03:00 pm
Location: Berlin
Price: 500€
The Movement Basics Workshop forms the entry into our practice with a focus on the physical practice.
In this workshop we offer an introduction into topics which allow for a start in our wide-ranging movement work.
We will cover the following topics in the Basic Workshop:

Health
Awareness
Understanding of Movement
Coordination
Strength
Mobility
Structure
Philosophy
Health
The focal point of the Basic Workshop is being; staying; and becoming healthy. We will in accordingly diverse manners cover how movement can have a healing effect on the body and spirit/mind. The practice that stems from this can accompany one for the rest of ones' life.
Awareness
Awareness is the basis of our practice. Only when we become aware of what happens, what we feel and how things act, can we find our individual practice. Because of this, the promoting of awareness is constantly present in the Basic Workshop.
Understanding of movement
Along with awareness, we teach understanding of movement. How can I move? Which possibilities do I have? How can one communicate about movement, which terms are important? Awareness and understanding of movement provides us with freedom.
Coordination
Coordination is a big theme in the Basic Workshop as well as in our movement work in general. Coordination is the foundation for movement, since movement is always a coordination.
In the Basic Workshop we especially delve into the abilities to couple and uncouple movement fragments, to time fragments in relation to other parts, to find rhythm, improve balance, break patterns, as well as changing making clear decisions in my movement. This all furthers awareness and understanding, and provides the tools to easier and more purposefully learn new movements.
Strength
Our strength training aims to generate freedom, to make challenging movements possible, to help us remain healthy and to create strength that is comprehensively useful. Our strength training grants clear progress and methods of further development. In the Basic Workshop we teach strength exercises for upper body, core, and lower body, which create a strong base for the further development into more complex exercises. The strength training in the Basic Workshop is precisely structured and conveys principles that are also useful in more advanced training.
Mobility
Mobility is often used as a synonym for freedom of movement, and encompasses several aspects: having good mobility doesn't simply mean to be stretched, but to possess the coordination, strength and understanding to go into positions and to move further from them. The mobility training in the Basic Workshop circles around the teaching of different methods of developing mobility, including circle and wave movements, various stretching methods and training the interplay between tension and relaxation.
Structure
The Basic Workshop consists not only of practice, but also of theory. We pass on a clear structure for training. We explain our "navigation maps" for the practice. We provide principles and categorizations, and through the resources we provide we allow for a direct entry into a structured practice following the workshop.
Philosophy
In the Basic Workshop we intuitively go into the philosophical background to our practice. How is our practice integrated into society and life?
Resources
In the form of training plans and videos we provide the students with resources that will allow for further progression in the training and for development of the shown skills. This makes a structured continuation of the practice possible. The confusion that so often arises following workshops, typically summarized by the question "what do I do now?", is thus avoided, and the time after the workshop is characterized by clarity.
Our student Luke Sebastiani on the Basic Workshop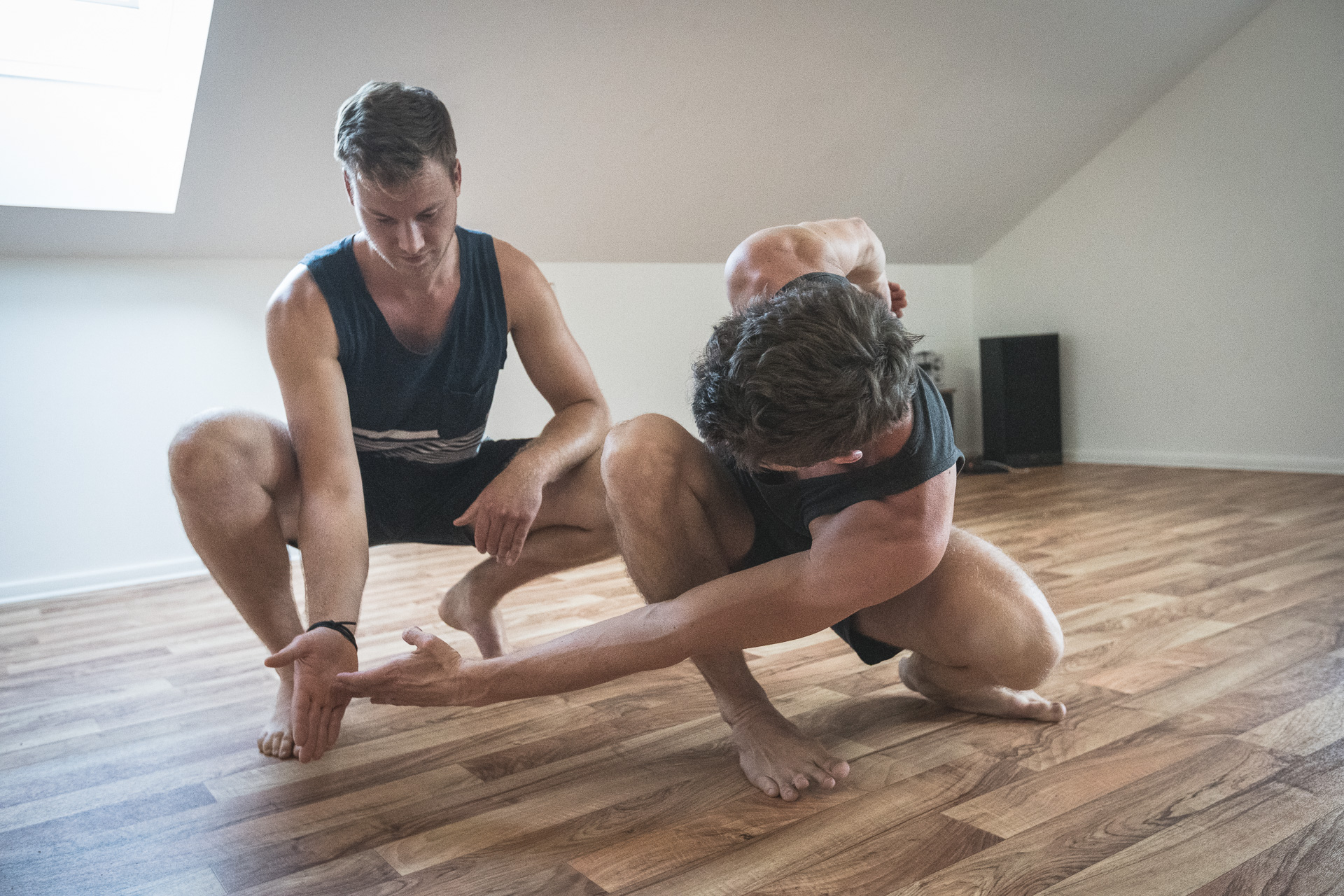 Foto: Andy Day