Handstand - Workshop September 2020
1 Day Workshop "Handstand" in September 2020

26th of September
Start: Saturday 11:00am
End: Saturday 06:00pm
Location: Sportetage Süd Leipzig
Prices: 150€/125€
It might be possible to learn the handstand by simply kicking up and trying over and over again. Most people will however not learn it this way. And even they do, they're missing out on a lot of useful insights. Insights into both the workings of their bodies and the process of learning.
Learning the handstand with a precise method is the more reliable option. With a clear plan, the element of chance is taken out. Anyone can learn the handstand this way. In this workshop, we will teach a tested and reliable method to achieve the handstand without any prerequisites.
Elements of the workshop are:
- Joint preparation
- Mobility
- Strength
- Handstand line
- Principles of hand-balancing
A bit more about the individual elements:
Joint preparation: We will go through proper ways of warming up the joints for hand-balancing. This includes preparing as well as strengthening the wrists, elbows and shoulders. We will address how to avoid and prevent overuse injuries.
Mobility: We discuss the mobility required to perform a handstand with a good line. We will demonstrate exercises to mobilize and stabilize the shoulders, scapula, elbows and wrists.
Strength: We look into the strength required to hold a handstand properly, using exercises for the core, glutes and shoulders.
Handstand line: To make a handstand easy and elegant, we want to stack the body in an optimal line. We will demonstrate exercises to achieve and improve that line, as well as explain the principles behind the optimal handstand line.
Principles of hand-balancing: We will examine the main principles of balance, including which parts should move and which should not, and how things like tension and relaxation interrelate in the handstand.
We will also discuss how to train the handstand, including suggestions for programming and exercise selection. The workshop will pave the way and show the process towards holding a freestanding handstand for 60 seconds.
Apart from this, we will also look at the cognitive aspects of hand-balancing, including what learning the handstand can teach about learning, and how handstand training can be used as a form of meditation.
After the workshop, the participant will be provided with training plans, including demonstrational videos, that will allow for successful further practice of the handstand.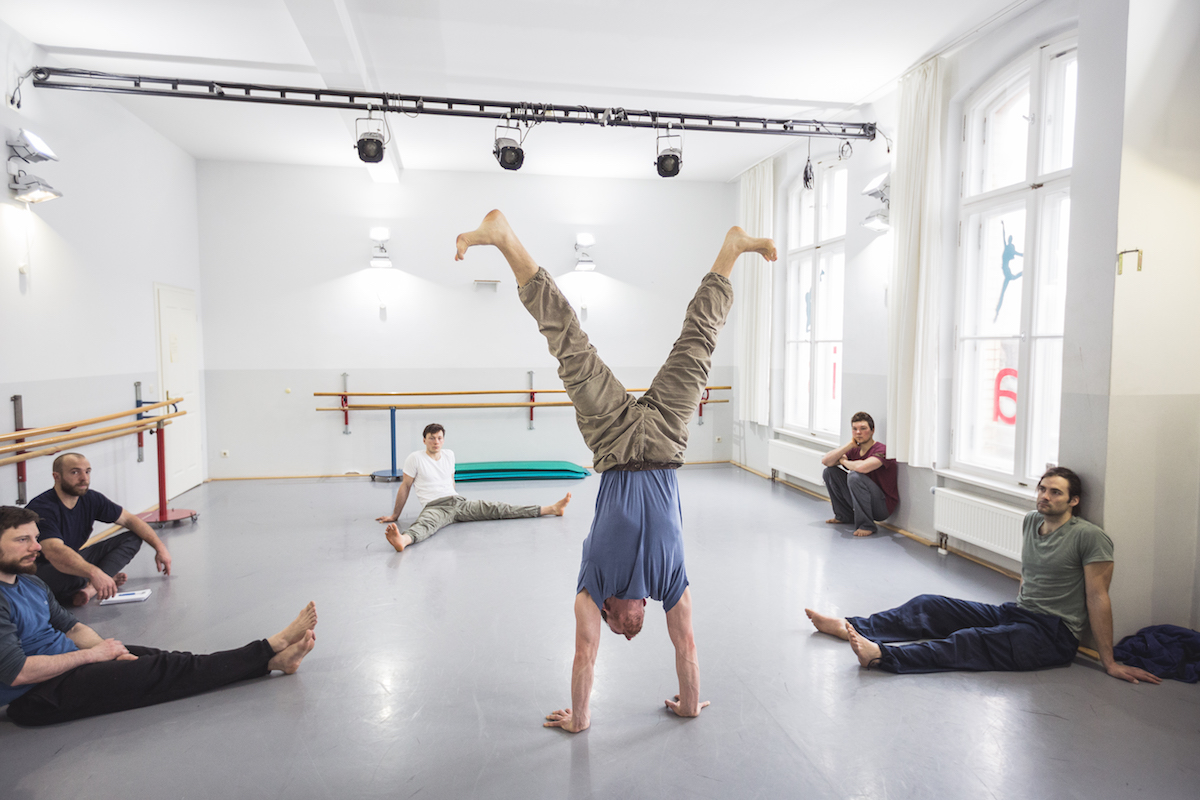 Foto: Andy Day