30 Day Intensive - Workshop July 2020
30 Day Workshop "30 Day Intensive" July in 2020

02nd to 31st of July
Start: Thursday 3:00pm
End: Friday 05:00pm
Prices: 2000€/1350€
Returners price is also applicable for everyone under the age of 22 in this Intensive
The 30-days long Intensive month allows the participants to immerse themselves in experiencing our practice fully.
The month contains different Elements:
Physical practice
Spiritual/mental practice
Crafting
Philosophy
Experiencing nature
In the more than 4 weeks of learning the participant will invest around 6-8 hours per day on an average of 6 days per week in the program.
The following workshops are integrated into and included in the 30 days intensive: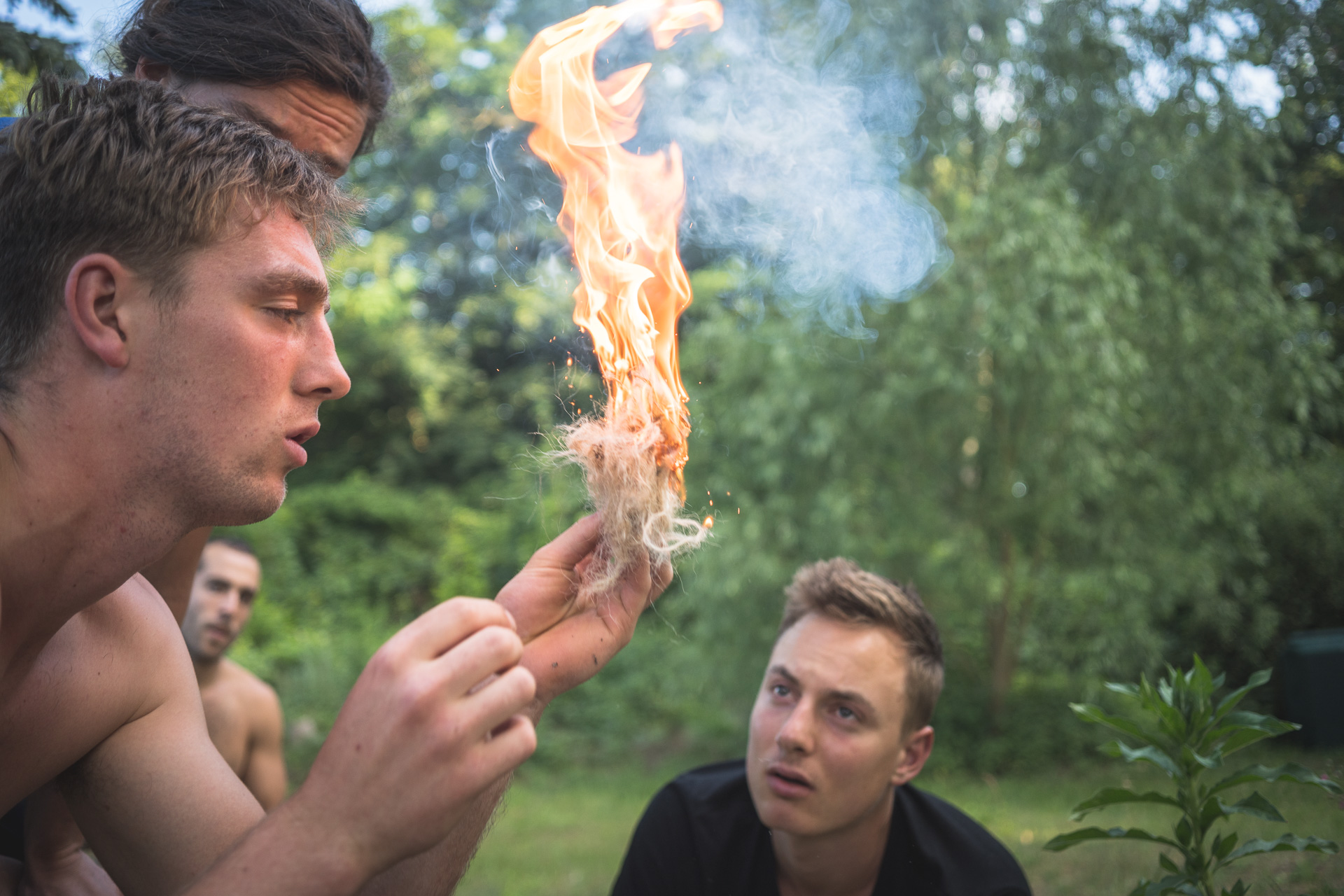 Foto: Andy Day
About the individual elements:
Physical practice
During the month we will delve thoroughly into the different aspects of our physical practice. Movement training and skills, developing potential, preparing the body, softening techniques etc.
Cognitive practice
The element of spiritual and mental training contains topics such as philosophy, awareness and cognition, contemplation and reflection, meditation, argumentation, calmness exercises, concentration exercises etc.
Crafting
Crafting is part of the physical practice and will, because of the length of the 30-days workshop, get special attention. Crafting projects need their time.
Nature
The element of nature considers the things around us. With "being indigenous" in nature, and the act of doing in and with nature. It contains the knowledge of plants, animals and techniques for living in the environment.
The specifics of the training are selected based on the skills of the participants and the time of year. After 30 days the student will have gained expanded skills and material for further months from the intense training.
Thomas Lehmann on the 30 Day Intensive 2018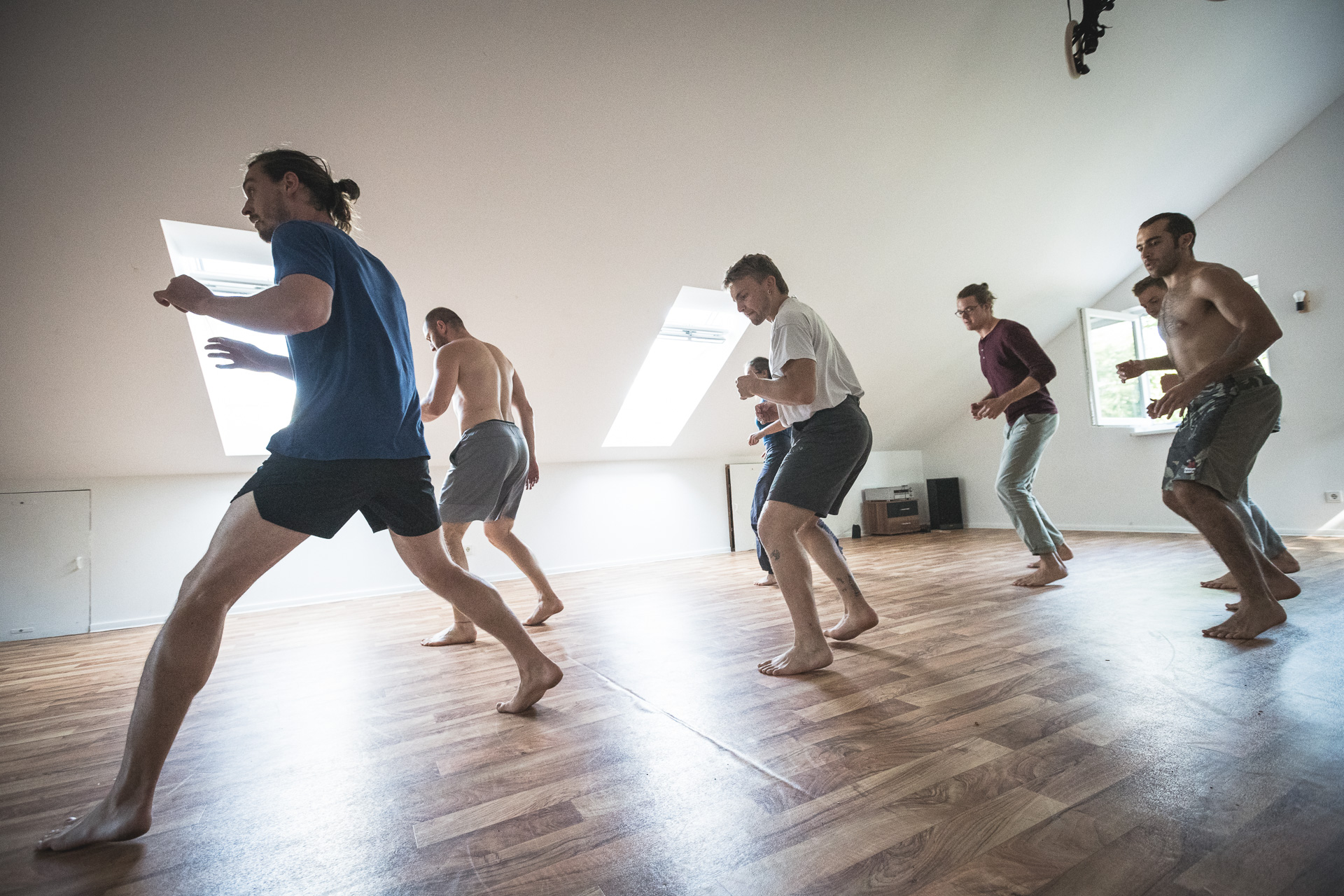 Foto: Andy Day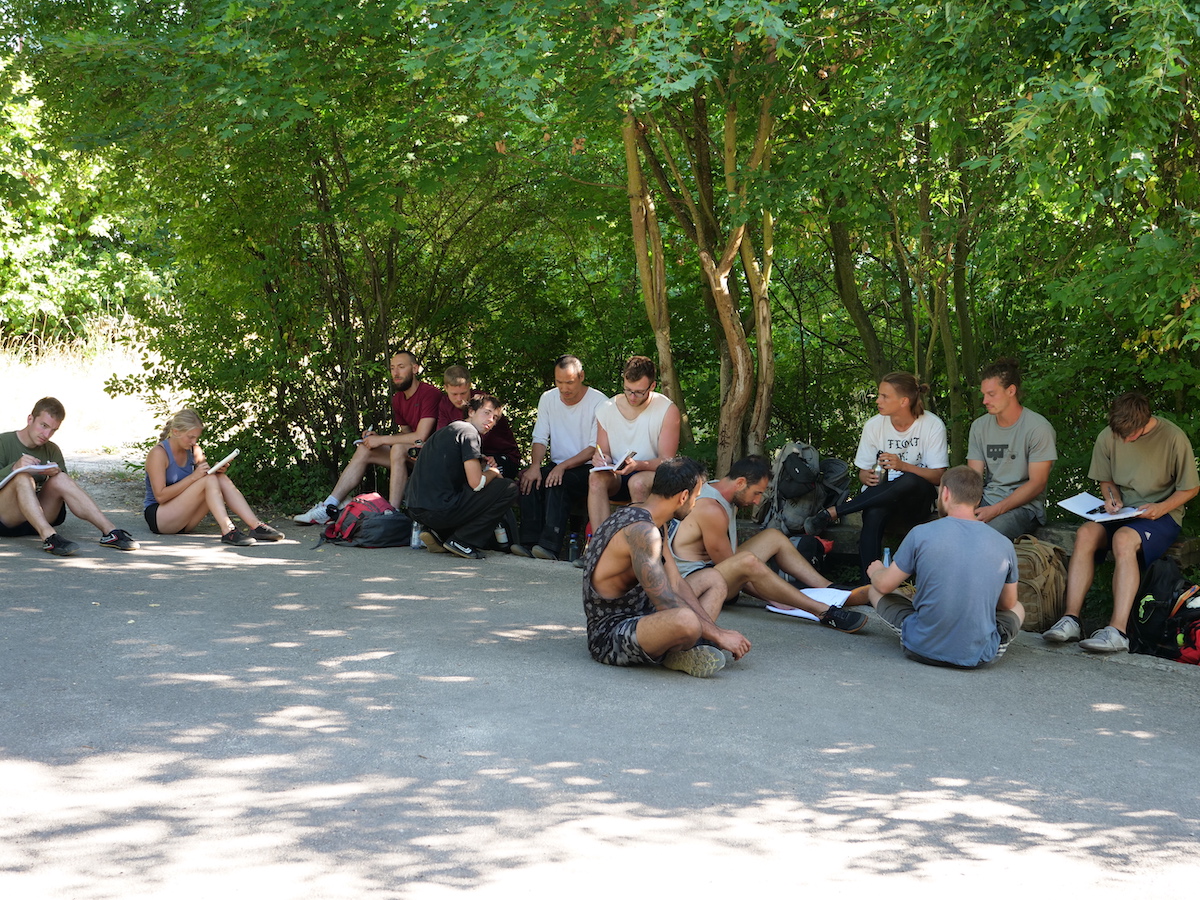 Foto: Christian Neppl