Certification "Instructor for the Basics of Movement" in Berlin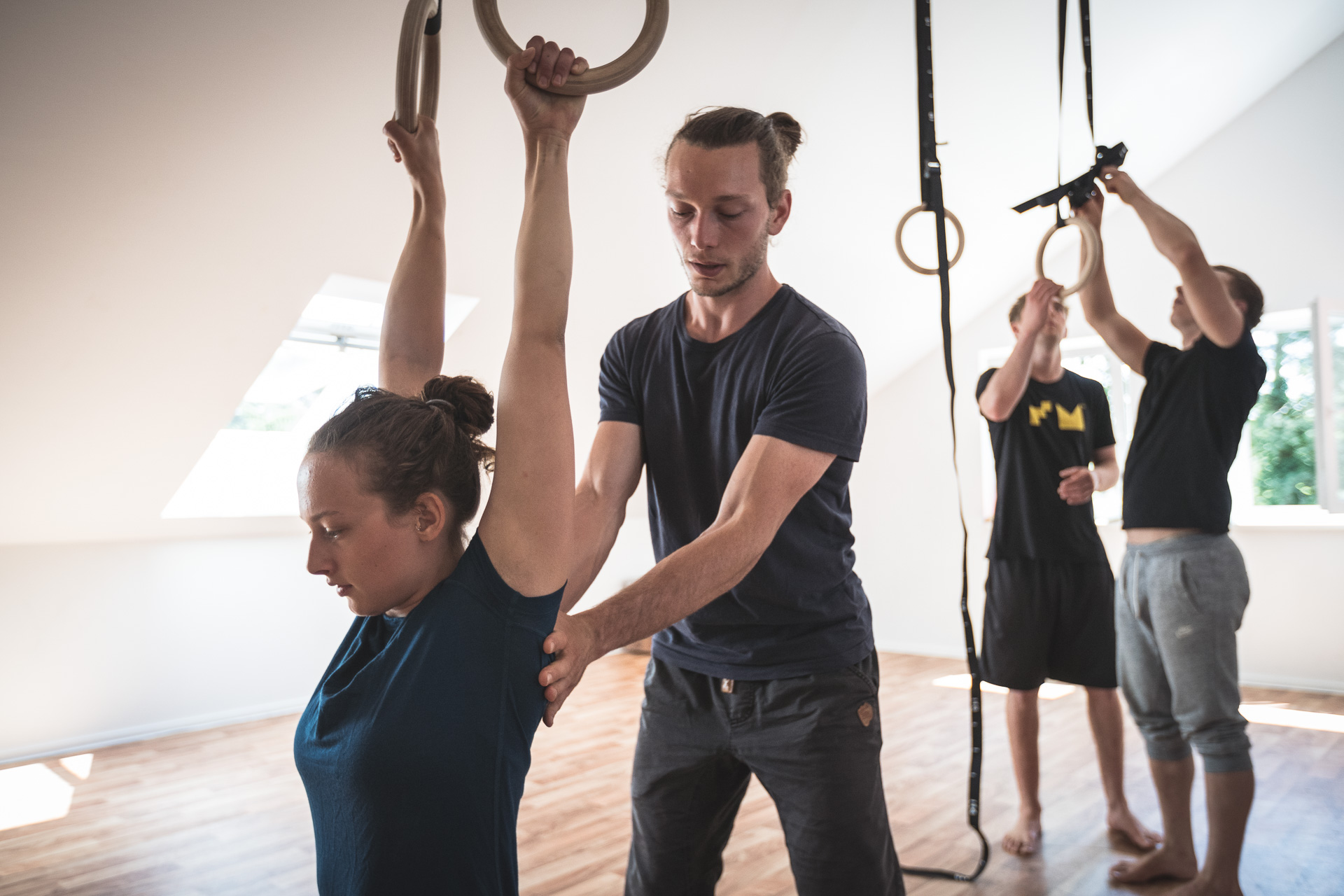 Foto: Andy Day
Join our E-Mail Newsletter to stay up to date and receive valuable information.
For many years we've been educating trainers who are active in many countries and help pass on our ideas. Because of the large demand from people who want to use our work in their roles as trainers and coaches, we've started supporting trainers through a teacher training course.
Our course "Instructor for the basics of movement" is aimed at all those who are active in the fields of movement, sports and prevention; such as fitness- or personal trainers, yoga teachers, course leaders, movement- and physiotherapists, as well as doctors. This course is suitable for professionals and people seeking to change professions. It is also possible to take this course just for yourself, if you are interested to dive deep into the practice. You do not need a formal professional education to participate.
The teacher training course is part of our Coaching Program. Together with the The Animal Layer Course, it is one of our two major subquests.
The course covers a lot of material and will, through its longer duration, allow a deeper understanding of this material. The course consists of a total of 18 days of presence, divided between 4 Seminars (4 days, 4 days, 4 days, 6 days). Plus two additional Online-Weekends through a video conference. Between these face-to-face seminars it is the duty of the participant to practice and deepen the learned materials.
That means, concretely:
Every 4-6 Weeks the participants receive an individualized training plan.
Participation on regular review meetings with the Joseph Bartz Team
Participation on Focus Groups on Movement and Teaching
Participation on Focus Groups on Movement and Teaching
Access to our Forum and the community
Through this thorough mentoring and the face-to-face time accumulated over the year-long duration of the course, we encourage a personal practice and allow for the participants to be able to teach the materials with confidence.
Each participant must invest at least 6 hours per week in their training.
The material contains, among other things:
- Health through movement
- Awareness of the body and movement
- Movement understanding
- Materials for the spine, hips, knees, feet, shoulders, elbows, and hands
- Co-ordination training and movement repertoire
- Development of freedom of movement
- Linear and organic strength training
- Mobility training for lower, upper and full body
-Balance training
- The structure of exercise instruction and class planning
- Principles of teaching and learning
Upon successful participation in all seminars and diligent execution of the training, the participant will receive a booklet with training plans and materials (several hundred pages) and the certificate "Trainer for the Basics of Movement".
Next dates:
14th to 17th September 2023
18th to 21st January 2024
18th to 21st April 2024
17th to 22nd June 2024
Online seminar:
Kick-off call with Joseph: 12th August 2023, 4pm to 6pm.

Language:
This course takes place in English.
Prices:
The course "Instructor for the Basics of Movement" costs an additional 1200€ on top of your 12 Month Coaching. Payable in advance or in monthly instalments. This creates a total price of: 4080€ (340€/month).
For total payment up to 6 weeks before the course starts we grant an early bird discount of
11% (total price: 3600€).
If you have questions, please write us at kontakt@josephbartz.de and arrange a phone call with us. We take time for you.
All seminars take place in Berlin.
Sign-up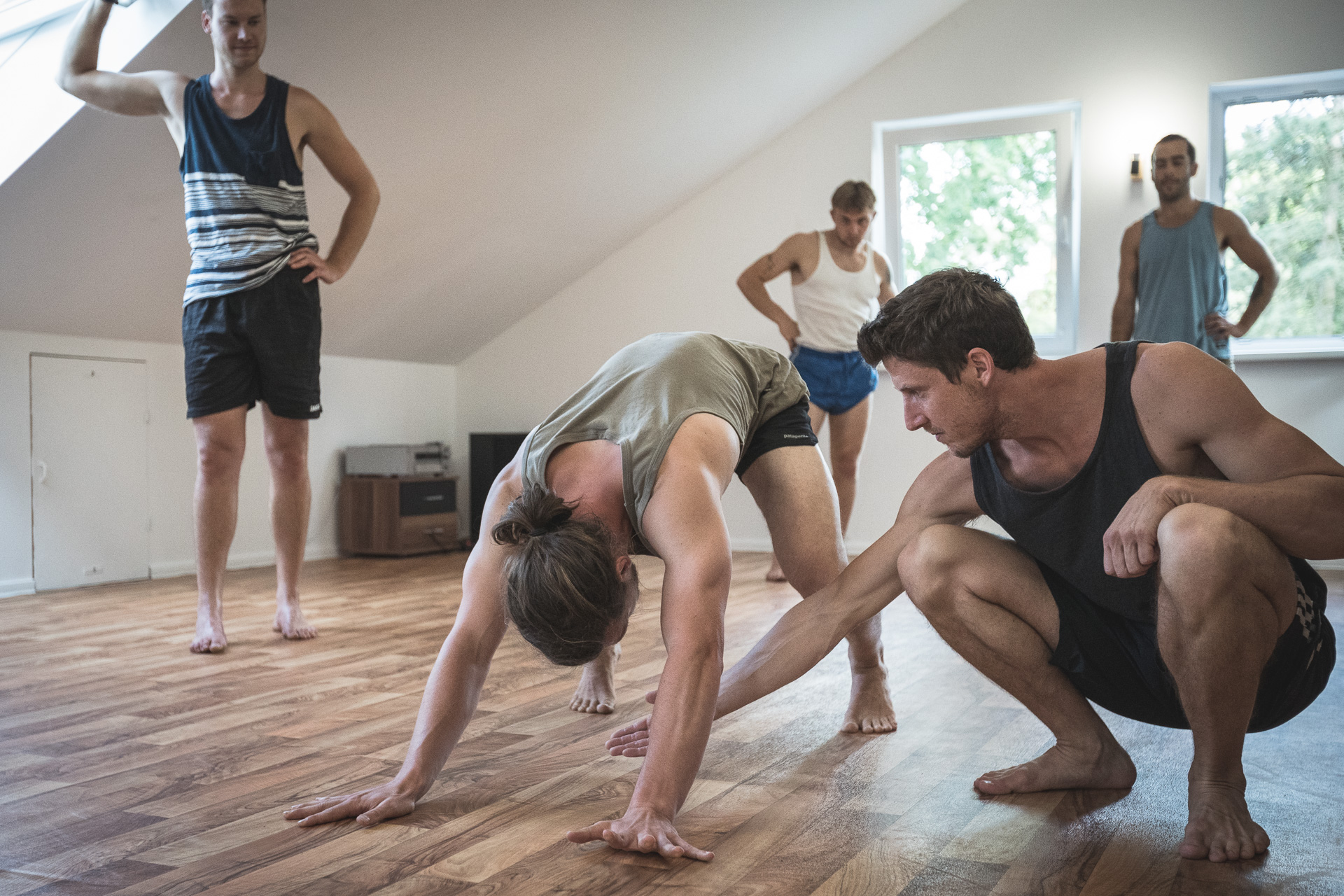 Foto: Andy Day