The Intensives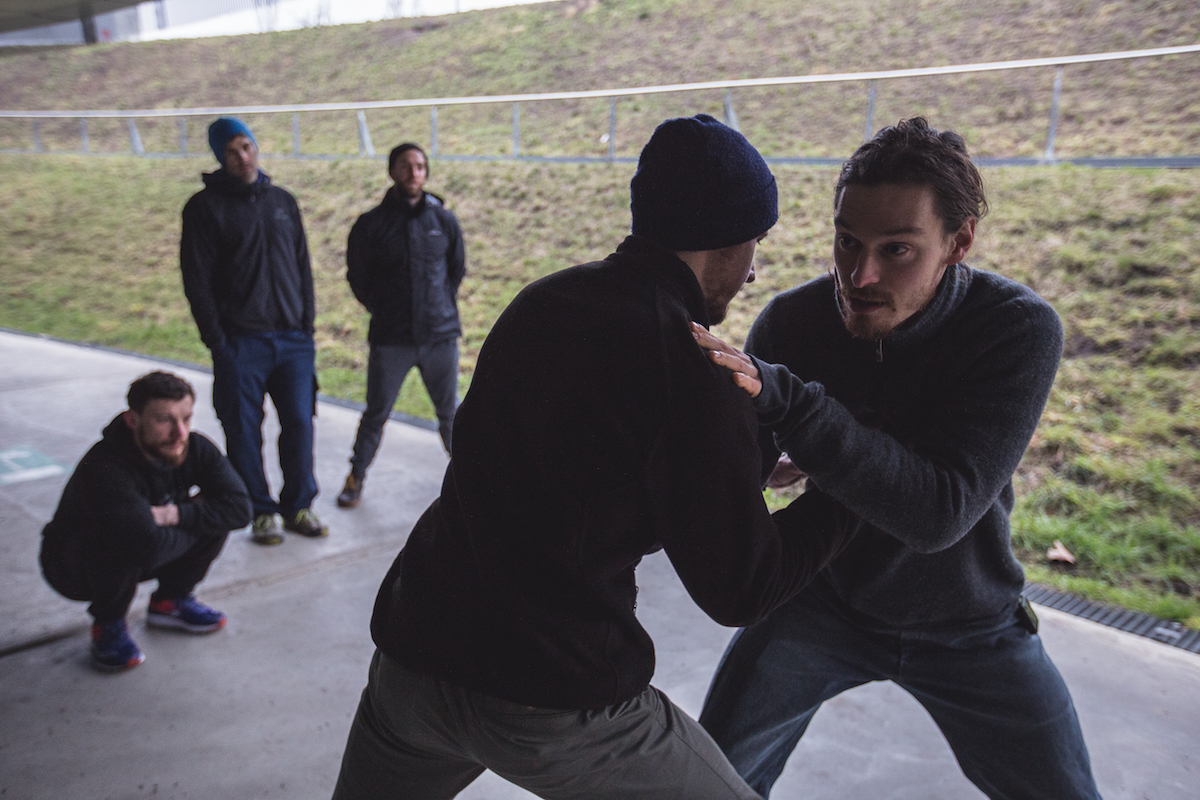 Foto: Andy Day
Our group and private intensives create the possibility to dive deep into the topics that we teach and to develop an ongoing process.
The intensives usually last for two or more days with 6 to 10 hours of training per day. In this time we work deeply on the different topics of our practice, with themes altering depending on the group and time of the year.
Most intensives have two different prices. The first one is the regular price, the second one is for people who have attented at least two intensives with us before.
The following video provides an overview on our upcoming intensives: Intensives Jan-Sep 2018
An overview of our Intensives:
Physical & Cognitive Practices
The Physical & Cognitive practice intensive represents the entirety of our practice. This intensive focuses on different topics depending on the participants, the time of year and the locations, and can be visited at any time. Recommended for anyone who comes with an open mind.
Basics intensive
The basics intensive is the introduction to our practice. The focus of this intensive is the physical practice. How do I stay healthy? How do I become more flexible, stronger and more coordinated? How can I become more aware in my movement? The basic intensive suits any age group and experience level. We recommend the basic intensive as an introduction to our practice.
Dance & the Change of State
This intensive is an interweaving of two very connected topics which we deal with: dancing and the different states we have. In this intensive we teach perception, the ability to observe oneself, and intuition. We will approach dance on several different planes: movement repertoire, improvisation, and principles. Because of our unconventional approach, this intensive is suited for people without any dance experience as well as for professional dancers. It is taught by Annika Dörr and Joseph Bartz.
Bouldering & Floor Work
In this intensive, we explore bouldering (climbing up to 4 meters high) as well as movement close to the floor. Both these scenarios, the horizontal and the vertical, are closely connected to us and our evolution. We observe how we can move on the climbing wall, what the principles of efficient movement our, how to effectively train climbing, and how to climb in a process-oriented instead of results-oriented manner. In the floor realm, we observe movement patterns and –sequences to learn to move in the three different floor worlds as we work towards open, free movement.
Silence, Sound and Stalking
The key elements of this workshop are stealth, camouflaging and awareness. We observe how we perceive the world, work on stealth exercises and –games, and explore Being in nature. This intensive is very intensive, as we will work both day- and nighttime.
Partner work & Games
In the "partner work and games" intensive we show principles, ideas and methods regarding to this aspect of physical practice. From partner work for healing and rehabilitating, softening, and strength training, to partner work based in dance and martial arts. Tactics, strategy, discussions, reflection. How do I play well?
30 Day Intensive
The 30 day intensive allows the participant to fully focus on learning. For an entire month, we will intensely look at the elements of the physical and mental practice, as well as at the philosophy behind it.
Private Intensive
The private intensives are something special: they have only one participant. Since working with only one person allows for an extraordinary depth of learning, Joseph has decided to do a few private intensives in 2019. The contents will be tailored for the participant.
Special at Wildnistraining.de
This workshop is our 2019 special. Together with Uwe Belz and Pascal Koch of wildningtraining.de, Joseph will teach a 4 day workshop in the Eifel region. This workshop will include elements of wilderness skills, awareness, meditation, and movement in nature. This workshop is for people who have already worked with us several times.
Prerequisite: Either previous participation in 3 intensives, or 3 months of participation in the group training or similar.
2019
If not stated differently the Intensives take place in Brückenstraße 17, 15732 Schulzendorf close to Berlin